The Goodbye Road Tour
JOHNNYSWIM, Drew Holcomb & the Neighbors and featuring special guests Penny & Sparrow
Tuesday July 10 at 7:00 PM
Presented By
SiriusXM Coffee House
Coming to The Lucas Theatre for the Arts on July 10th, JOHNNYSWIM, Drew Holcomb & the Neighbors and featuring special guests Penny & Sparrow on The Goodbye Road Tour presented by SiriusXM Coffee House.
The three artists will bring an evening of music on a limited run supporting their new collaborative EP, Goodbye Road, due out May 4th!
Separately, Johnnyswim and Drew Holcomb & the Neighbors are two of the decade's most ac-claimed acts, swirling a range of influences — from modern folk and pop/rock to bluesy, southern soul — into songs like "Home" and "American Beauty." They join forces for Goodbye Road, a stunning EP that reimagines the musicians as a supergroup of singer/songwriters. Featuring the harmony-heavy vocals of Penny & Sparrow on several tracks, Goodbye Road was written and recorded in the wake of an emotionally-charged year that included the racial assaults in Charlottesville, the loss of rock & roll icon Tom Petty, and the heartbreaking attack upon an audience of music fans at the Route 91 Harvest Festival in Las Vegas. The result is a record that not only doubles down on swooning, sweeping melodies, but also offers messages of hope and resilience. It's bright, clear-eyed music for cloudier times.

---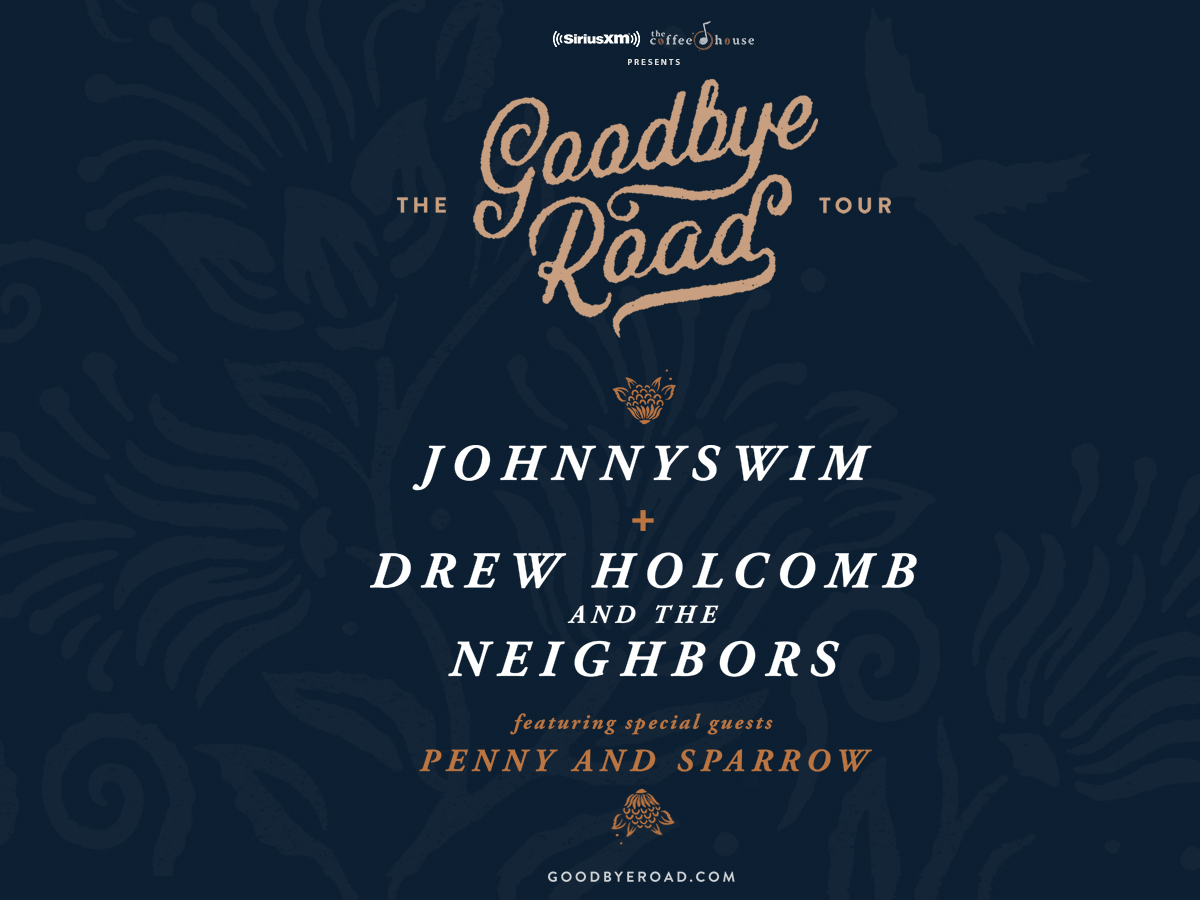 More Upcoming Events