CANCELLED - Sarah Jarosz / Madison Cunningham
Saturday April 11 at 8:00 PM
Presented By
Savannah Music Festival
Due to precautionary measures surrounding Coronavirus/COVID-19, this event has been cancelled. Over the next week, SMF will attempt to reschedule performances. In the event that rescheduling cannot occur, ticket purchasers will be notified immediately regarding refund procedures.

We ask for patience, as these efforts may take time while SMF evaluates many different options with staff, venues and artists. Please direct all ticketing questions to Savannah Music Festival: [email protected]

Thank you for your support and patience.
Since her SMF debut a decade ago as a teenager, multi-instrumentalist, singer and songwriter Sarah Jarosz has evolved steadily as an artist and performer. The Austin Chronicle's Jim Caligiuri recently declared "For Austinites who've followed her since her early teens, the fact that Wimberley native Sarah Jarosz blossomed into one of the most stirring musicians of her generation comes as absolutely no surprise." At SMF alone, she has performed on separate co-bills with David Grisman and Richard Thompson, and in 2019 with her group I'm With Her, always engaging audiences as an exceptional player, a prolific songwriter and interpreter, and a consummate performer. Having won two Grammy Awards while still in her 20s, along with many other industry awards, the range of Jarosz' artistry seems immeasurable.
California native guitarist and songwriter Madison Cunningham, whose early champions include Chris Thile, Sara Watkins and the Milk Carton Kids' Joey Ryan, opens the show. Over the past year, Cunningham has toured with the Punch Brothers and more recently Andrew Bird, standing out not only for her unique melodies, elastic voice and deft approach to the guitar, but also for her honest storytelling. Rolling Stone describes Madison Cunningham's sound as "a new spin on West Coast folk-rock, with classical tendencies, electric guitars, jazz-school chord changes and alt-rock strut all living beneath the same roof."
Sponsored by
HunterMaclean
Shelby G. Schavoir
---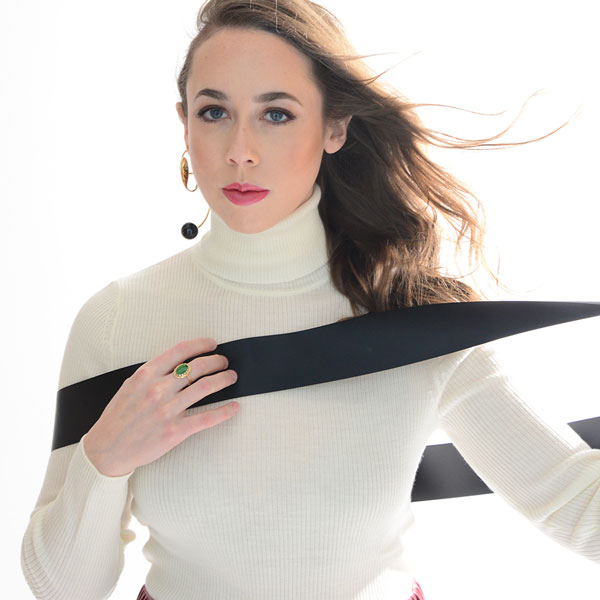 More Upcoming Events