CANCELLED - Béla Fleck & The Flecktones
Saturday April 4 at 7:30 PM
Presented By
Savannah Music Festival
Due to precautionary measures surrounding Coronavirus/COVID-19, this event has been cancelled. Over the next week, SMF will attempt to reschedule performances. In the event that rescheduling cannot occur, ticket purchasers will be notified immediately regarding refund procedures.

We ask for patience, as these efforts may take time while SMF evaluates many different options with staff, venues and artists. Please direct all ticketing questions to Savannah Music Festival: [email protected]

Thank you for your support and patience.
In 1988, world-renowned banjoist and composer Béla Fleck founded the Flecktones, ostensibly for a single performance on PBS' Lonesome Pine Special, with bassist Victor Wooten, keyboardist Howard Levy, and Victor's brother, percussionist Roy Wooten. The special kinship between band members forged a bond, which led to an exhaustive touring schedule and a slew of acclaimed albums before Levy departed in 1992. The Flecktones carried on with varying personnel until 2008 when a collective hiatus was initiated. Recently reunited, the band's original lineup returns to the Savannah Music Festival as part of the Flecktones' 30th anniversary tour. Drawn from influences including classical, jazz, bluegrass, traditional and contemporary African music, blues and Eastern European folk dances, there is no mistaking the Flecktones' compelling mix of eclectic sound and superb musicianship.
Sponsored by 
Bob Faircloth
Ron & Susan Whitaker
Sponsored in part by
Stephanie & Michael Reardon
---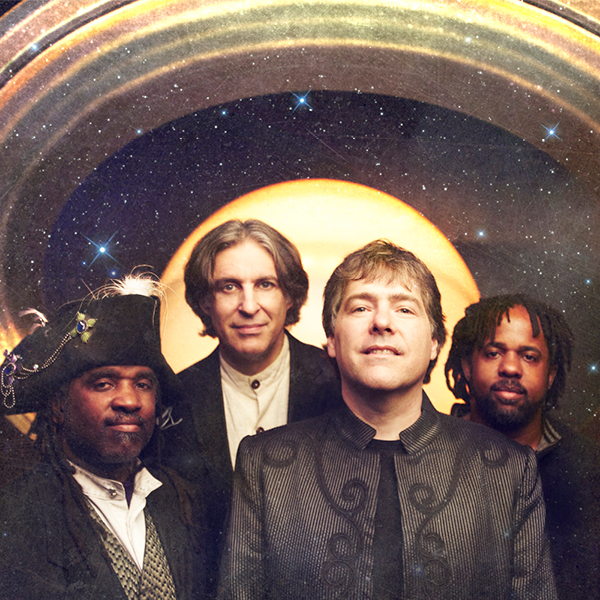 More Upcoming Events