CANCELLED - BalletCollective: Translation
Savannah Music Festival
Tuesday March 31 at 7:00 PM
Due to precautionary measures surrounding Coronavirus/COVID-19, this event has been cancelled. Over the next week, SMF will attempt to reschedule performances. In the event that rescheduling cannot occur, ticket purchasers will be notified immediately regarding refund procedures.

We ask for patience, as these efforts may take time while SMF evaluates many different options with staff, venues and artists. Please direct all ticketing questions to Savannah Music Festival: [email protected]

Thank you for your support and patience.
Following their widely-praised debut at SMF 2017, BalletCollective's 2020 return incorporates work by dancer-choreographers and Georgia natives Gabrielle Lamb and Artistic Director Troy Schumacher. Lamb grew up in Savannah and is now New York-based; she won a Princess Grace Award for Choreography in 2014. A magnetic soloist with the New York City Ballet (NYCB), Schumacher founded BalletCollective to produce collaborative works that expand the boundaries of artistic disciplines and resonate with a wide audience. This program features scores by composers Caleb Burhans, Ellis Ludwig-Leone and Julianna Barwick, and results from collaborations with artist and MacArthur Fellow Trevor Paglen, acclaimed post-pop painter David Salle, Chilean installation artist Sergio Mora Diaz and science fiction writer Ken Liu. Anchored by Schumacher's Translation, the program takes the audience through several styles of ballet.
"Addressing central questions about the genre of ballet—music, gender, body language, academic vocabulary—and without strain." – The New York Times
Partial Support by  Ms. Jill Kammermeyer & Mr. Robert Hochstetler
---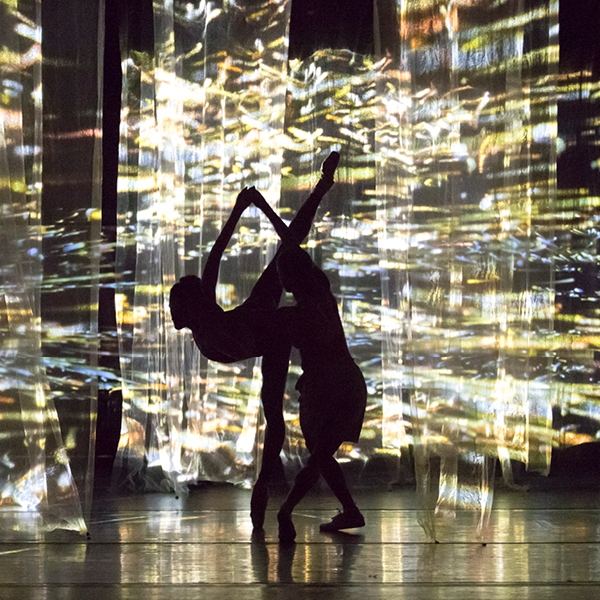 More Upcoming Events